---
Exclusive Roadtrips in Indonesia
MOTORBIKE TRAVEL AGENCY
---
Alain, the initiator of the 2WheelsAdventure project, has traveled more than 650,000 km on a motorcycle through 131 countries. Including more than 260,000 kms in Indonesia where he has been based for nearly 30 years. At retirement age, he decided to share his experience and knowledge of Indonesia with young (and less young) Indonesians and a few "privileged" ones. And always on a motorbike which remains the best approach to populations and places inaccessible by car.





ClassicBike is a motorbike rental and motorbike tour company headquartered in Bali, Indonesia. It benefits from all the authorizations relating to its object. It is classified as "PARAWISATA" (tourism) equivalent to Tours-Operator.
We own ready-to-go equipped motorcycles, a maintenance workshop, a motorcycle accessories store and a Motorcycle Club.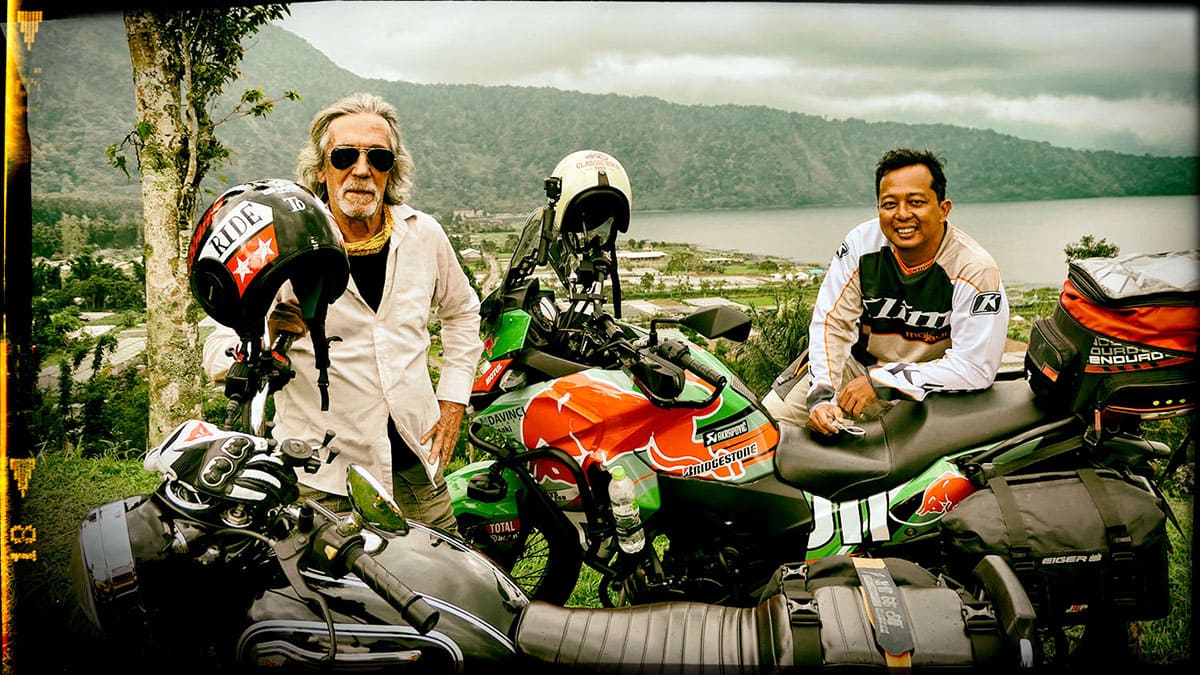 - The State of Mind -
With Us, what comes first is Security. For this reason we adapt our routes according to your abilities. It's not about playing heroes !
For the rest, it's Adventure with its part of the Unknown and at the pace of your desires. Want to take a picture, want to rest, want to drink... The Adventure must be an unknown, a Pleasure and full of unexpected surprises!
As for our job, it is to make you discover Indonesia. Not only its landscapes but its population, its customs and its traditions!
And Fun ! ... If you want a military and precise organization, then you will have to find another organizer...!